Welcome to Danish Tech Challenge 2023
Experience the pioneers of innovation in deep tech and hardware
Meet this year's most promising startups in life science, biotech, medtech, and robotics.
Affecture
Affecture translates physiological data into actionable insights for user researchers. Affecture builds software that uncovers invisible and unconscious reactions, automatically generating a quantitative emotional and cognitive description of the user experience. The technology will enable measuring the user's physiological readings with a high security of personal information.
ATTO 3D
ATTO 3D produces a patent pending nano-scale resolution, large-volume 3D printing for Rapid Prototyping and Mass customization. 
The solution combines high-resolution 3D printing with large volume and multi-material capabilities. The solution will potentially enable time-efficient implementation and prototyping in multiple fields, eg. medical research using the nanometer precision and high resolution.
Clair Scientific
Clair Scientific has developed an automated microscope. It delivers top-tier optical performance and speed thanks to focus correcting technology. The solution will enable deeper and more cost-efficient studies that support the research in the field of plants, cells and microorganisms.
DanBots
danBots has developed a low complexity scanner for intra oral scanning affordable to smaller clinics. The device uses a modern technology to create digital impressions of a patient's teeth. The solution will be a cost-efficient alternative to help patients to get the right treatment.
EchoVice
EchoVice has developed a device placed in the mouthpiece of the patient, which prevents displacement of ultrasound probes during percutan heart valve intervention and cardiology examinations. The solution will potentially reduce the risks of failures during cardiology examinations and also help optimizing resources spent during the examinations.
ExActHaler
ExActHaler has developed a two channel air/medicine inhalator device to avoid failure in medical application in the treatment of lung-diseases. The device helps airborn encapsulated medicine transport direct into the lungs. The solution will help asthma and lung patients getting a better and more precise treatment with no or fewer side effects in mouth and throat.
Float
Float builds utility-data focused IoT devices designed for homeowners to easily install themselves. By unlocking new high-resolution dataset Float leverage the unique time series database to efficiently deploy the proprietary ML models to detect various home optimizations.
Mixtery
Has developed an insert compatible with standard drug vials, that can hold the correct amount of the appropriate diluent needed to reconstitute a given drug. The solution helps making reconstitution of injectable drugs safe, efficient and sustainable.
2D
Developed a solution to provide graphene in a form factor that lowers the cost and difficulties in working with the material and provides a more consistent product.
NeoCare Nordic
Developed a solution for a preterm carrier-mattress enabling easy and secure lifts of vulnerable NICU children. The product is a physical product, without any electronic parts.
Pacific North
Pacific North is developing a buoyancy aid (life west) only being placed on the upper chest. This allows a free stomach, allowing the athlete to lay flat on a surfboard. The buoyancy aid is inflatable by pulling a string by the chest.
Phanofi
Phanofi has developed a solution that addresses the inefficiencies of current datacenter interconnects technology, which uses only amplitude modulation (Intensity Mod- IM) of light that is not scalable for handling high data traffic.
Saveeye
Saveeye has developed hardware for reading electricity meters and in real time. Data is collected in a cloud solution, from which it can be accessed in an app, and partly used for documentation and for balancing own production and consumption.
SensVue
Provide screening and pre-diagnosis tools Eye Opener + GDDA1 to clinicians and eye care professionals, to early detect and prevent vision-threatening diseases. Help eye doctors focus on precision diagnosis and treatment.
Social Tech Projects
Developed a solution that makes use of multi IoT embedded systems, R.O.A.D. (Road Observation Active Devices), able to provide data for cost-effective road maintenance and improvement of road safety.
SWÖM
Swöm has integrated innovative sensor technology into comfortable and non-intrusive swimwear, that feels exactly like regular swimwear for the user. The swimwear will auto-inflate if needed, to bring the user safely back to the surface. The solution will help preventing children from drowning.
Wenemea
With Wenemea, solution chemotherapy induced peripheral neuropathy* (CIPN) can be monitored easier, leading to earlier action, including improved medication and improved quality of life for breast cancer patients.
Nervapax
Has developed a wearable non-invasive neurostimulation to the occipital nerves of Cluster Headache (CH) patients. It combines a known technology and an effective intervention into a new treatment. It is placed on the back of the head.
Zeta Diagnostics
Has developed a customized build ear-phone (Class IIa MDR). The device can measure a continuous recording of acoustical impedance of the ear drum by which ETD can be diagnosed. Focus on middle ear diseases.
Danish Tech Challenge is supported by the Industriens Fond
From startup to scale-up in record time
Through focused, ambitious, and intense programs, we assist startups and established companies in attracting investors and take the next step on their growth journey. Our growth programs are tailored to all types of deep tech companies.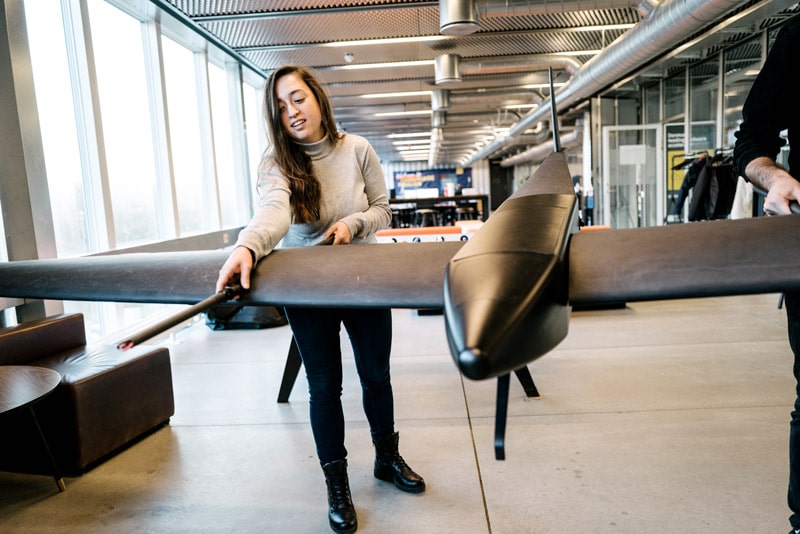 Join a unique community at DTU Science Park
At DTU Science Park, we have the country's leading deep tech community. As a company with us, you gain access to valuable guidance, state-of-the-art facilities, attractive investors, and knowledge.
Become a part of a development environment where everyone breathes and lives for high-tech solutions and understands the industry's opportunities and challenges.
At DTU Science Park, you get the necessary resources and an easier path to the market.
Are you looking for inspiration? We write articles on everything within the life science industry where you can gain knowledge and support your growth journey.