Is your startup working on climate tech solutions? Go from startup to scale-up in 20 months and get up to one million kroner in funding.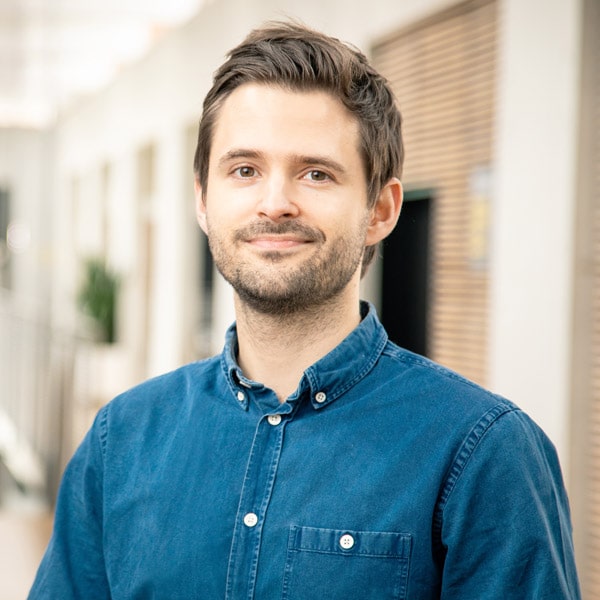 Do you need help with your GreenUP application?
We can assist you with your application to GreenUP and answer questions regarding formalities.
GreenUP Accelerator is your green growth journey
GreenUP Accelerator is Denmark's most ambitious growth program for climate tech startups focused on CO2 reduction. The goal is simple: to scale startups working on green solutions and technologies that make a difference in reducing CO2 emissions.
With GreenUP, you can transition from startup to scaleup in 20 months through an intensive and ambitious growth program. Upon completion, you'll be ready to enter international markets and seek an investment in a Series A round.
Participants can get funding up to 1 million kroner and more than 75 hours of 1:1 mentoring, all to develop your business with a sustainable and innovative solution.
The program is a tailored course with an in-depth startup phase to test the participants. Selected companies then move on to an intensive and customized scaleup phase.
We collaborate with Industriens Fond and Denmark's most prominent CO2-footprint specialists, The Footprint Firm.
Facts about the participants in GreenUP
They secure funding – on average, DKK 17 million is raised by the participants who complete the program.
They grow – on average, there are 14 employees at the end of the program among the GreenUP participants who complete the program.
They create viable companies – 100% of the participating startups in GreenUP are still alive.
Previous GreenUP participants
Tempty Foods
Tempty Foods, a former GreenUP Accelerator participant, is not only the first company in the world to use Marlow Ingredient's mycoprotein, but also the first Danish company to launch mycoprotein-based products on the market.
RE-ZIP
As Denmark's leading deep tech community, DTU Science Park aims to help startups get faster, easier and more cost-effectively on the market with their innovative products. In 2021, we, in collaboration with The Danish Industry Foundation and The...
ReFlow
ReFlow has developed software that enables companies to track their CO2 footprint. They participated the GreenUP Accelerator program for climate technology startups and today they is a team of 16 people.
Over 75 hours of 1:1 advice on topics including law, accounting, sales, marketing, and product development.
15-20 hours of sparring on sustainable business models, sustainable accounting, and reporting with The Footprint Firm, Denmark's most prominent CO2 footprint specialists.
Over 20 hours of advice on how to raise capital as well as exposure to attractive investors.
A team of mentors from our mentor program.
Sparring and networking with like-minded individuals.
GreenUP is conducted in English, and it is free to participate.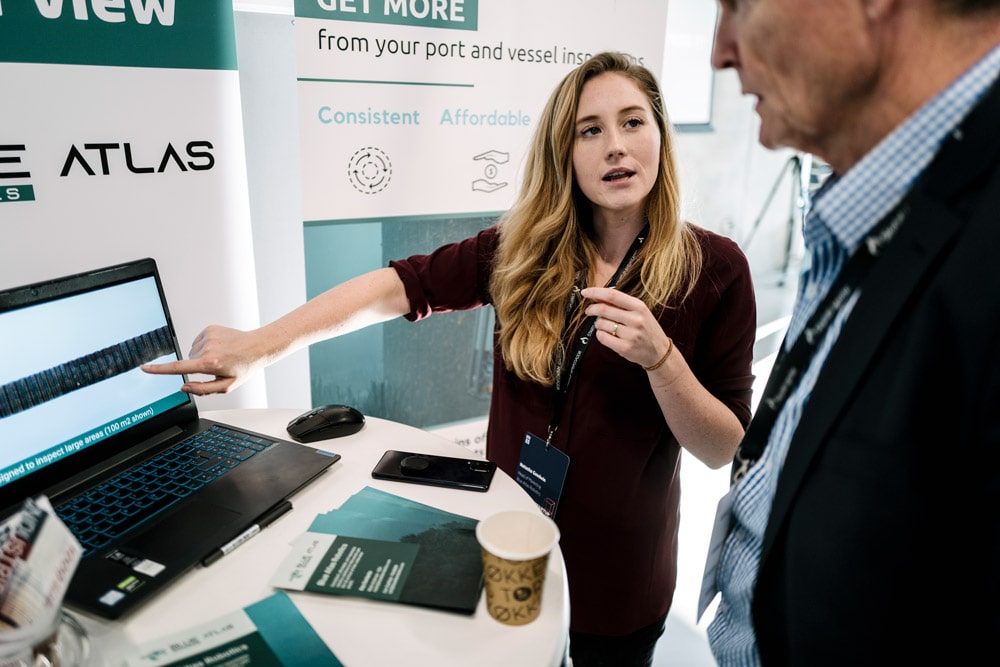 We invest time in startups with innovative CO2-reducing solutions
GreenUP Accelerator is for companies with climate-friendly and CO2-reducing solutions within energy, industry & buildings, food & agriculture, and transport.
At DTU Science Park, we work with sustainability every day. GreenUP aims to get climate-friendly solutions to the market faster and cheaper.
How does the program work?
Each year, more than 100 companies apply to participate in GreenUP. Out of these, 30 startups are selected for a week-long boot camp. 15 advance to a four-month startup phase, and 8-12 startups can continue in a 16-month customized scale-up course.
Key dates in the GreenUP Accelerator program.
A 20-month intensive and tailored program that prepares companies for growth.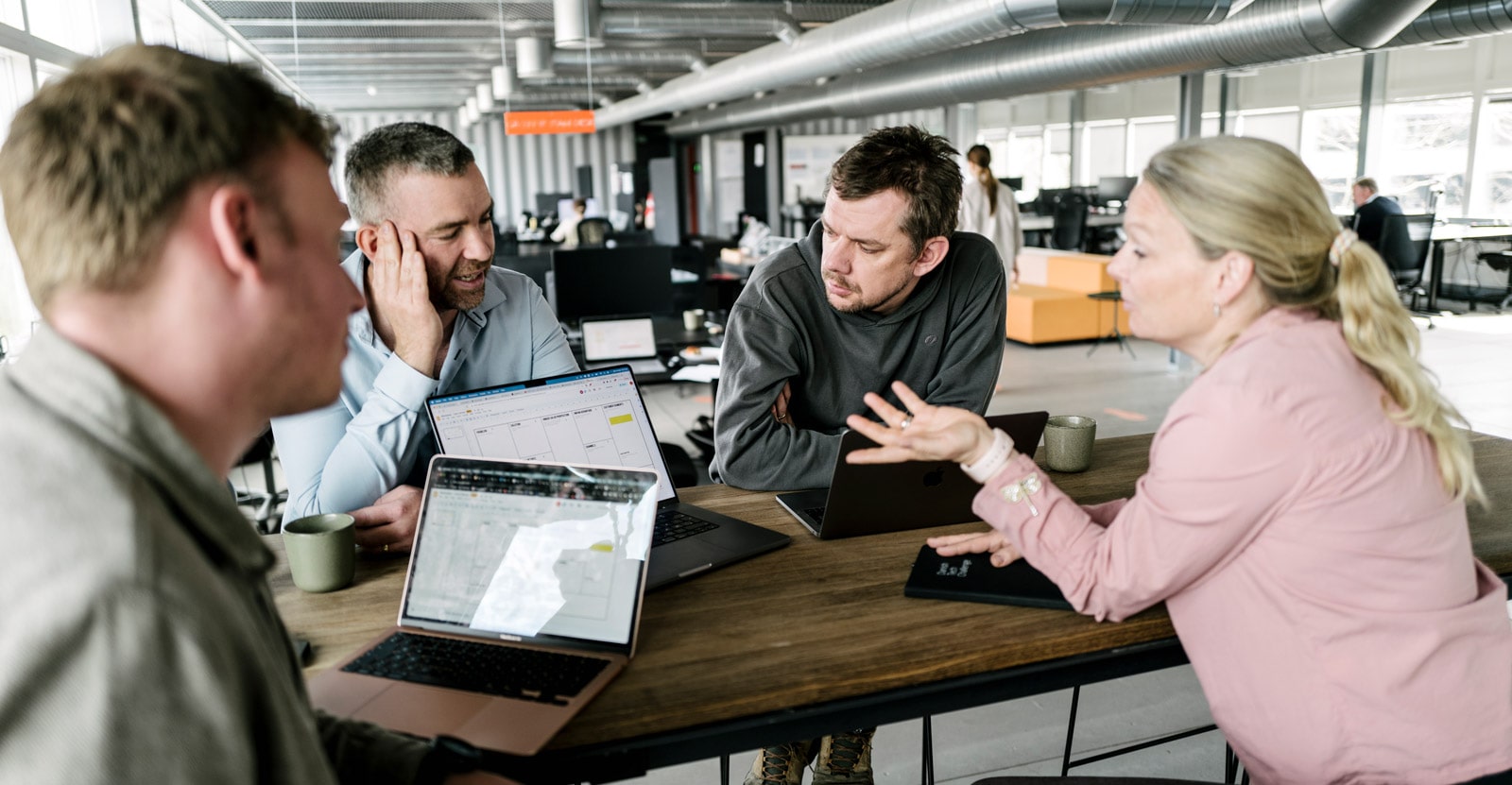 First week.
30 startups participate. We determine who is the best match for the GreenUP Accelerator and select 12-15 startups to proceed.
4 months.
We provide you with the necessary knowledge to run a business in 12 disciplines. The goal is to achieve Product Market Fit and sell your solution to the first customer.
2 months.
You continue to work on the different disciplines on your own. To progress from the four-month startup phase, you need to achieve Product Market Fit.
16 months with 3 sprints
This phase builds the foundation to scale your business. Along with the Program Manager, you select 3-5 strategic focus areas per sprint. Each sprint must be passed to proceed to the next.
Startup phase: 12 Disciplines that create a solid foundation
Participants work on 12 disciplines in the startup phase to ensure a Product Market Fit.
Here, participants meet with the Program Managers weekly to evaluate the disciplines. Participants only progress to the scale-up phase if all 12 disciplines are in order.
Scale-up phase: Get ready to scale
In the scale-up phase, the program is tailored, and depending on resources, products, and challenges, 3 to 5 strategic focus areas are selected to work on in each sprint. Choose among these disciplines:
Corporate Agenda
Leadership & culture
Growth in the organization
Systems & processes
Financial reporting
Sustainable business models and reporting
Scaling of supply chain
Product strategy
Financing strategy
Go-to-market and sales strategy
Marketing and communication strategy
Internationalization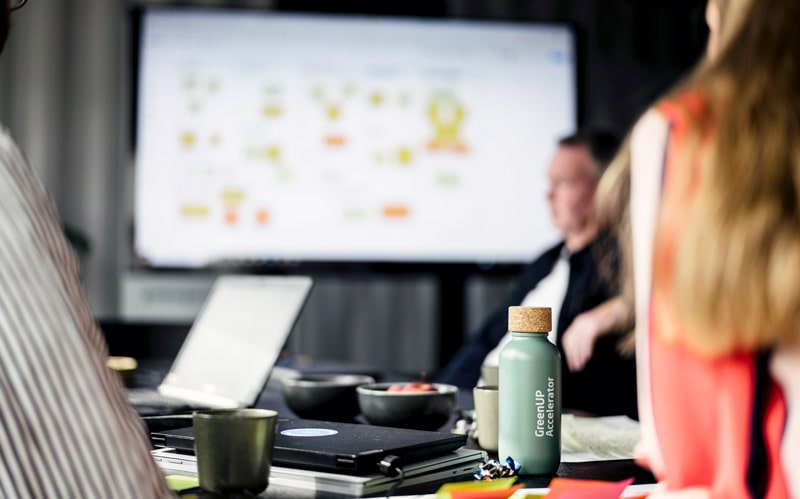 When we started on the GreenUP Accelerator 16 months ago, we were 4-5 people, and now we are more than ten people working at Enyday. Moreover, we have a clear Product Market Fit and validation from our customers. We are developing into a real company that thinks about distribution channels and the like.
Christopher Tolstrup
CEO, Enyday
For me, it's eye-opening that one can create a program for so many different startups so compactly - and still make it relevant for each of us. After the first day, we learned how fantastic it is that we really can support each other and learn from each other. And also the fact that we are not competitors. So we can share openly.
Lone Their
CEO, Plheese
It was a decisive moment when we got into the GreenUP Accelerator. One or two months later, we closed the funding round, and since then, we have accelerated what we were doing. Our (growth) journey started from day one.
Rasmus Elsborg
CEO, Re-flow
When we started in GreenUP, only our CEO and I were financing our business. We have just begun our Series A financing round and received numerous soft funding investments. We are now 12-14 people in the office in Aarhus and have international partners in four countries. GreenUP has helped us on this journey.
Thomas Fugl
CCO, RE-ZIP
The program has given us much more than we expected. We have developed competencies in all areas related to our startup and enjoy being part of a community with a skilled Green-up Accelerator team and dedicated specialists within each discipline.
Søren Jessen Kjær
Consibio
After being a part of the startup environment in Copenhagen/Denmark for more than two years, we have a good feel for what different accelerators focus on and how they interact with startups. GreenUP is the best in Denmark and is designed to help green startups grow. We wouldn't be here right now without the help of this unique program.
Robert Dichtl
Kleen hub
Increase your chances of getting funding
The GreenUP program enhances your chances of securing funding. Through individual counseling, pitch training, and access to the right investors, the program ensures you are well-prepared when seeking funds to develop your business further.
Receive guidance from our Investment Manager
Pitch training
1:1 counseling with relevant subject matter experts
Assistance in creating a pitch deck
Matchmaking with potential investors
Meet the growth team in GreenUP
In GreenUP, a strong professional team is in place to assist you on your growth journey. The team has many years of practical business experience and consists of business developers, corporate partners, and subject matter experts.
These are the individuals who will help and advise you through 20 months.
Collaborate with our corporate partners
At DTU Science Park, several corporate partners collaborate with startups through acquisitions, investments, or access to unique knowledge.
We are the link between you and them and can help find the right match for your business.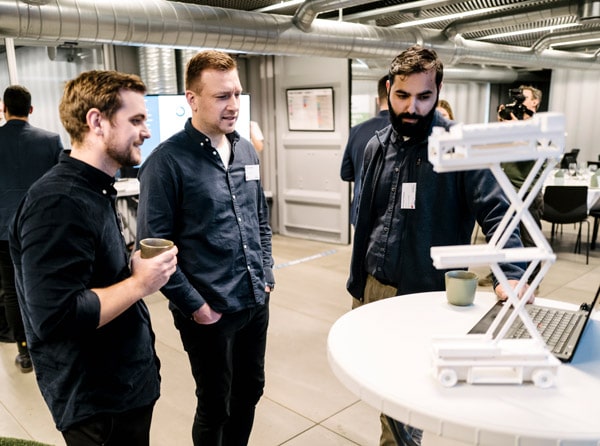 Here are some of the questions we frequently receive about our GreenUP program. You're also always welcome to contact us if you need assistance.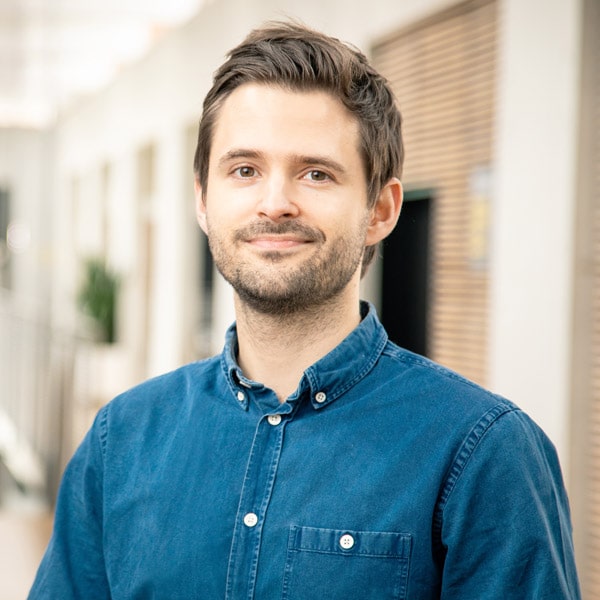 Would you like to know more about GreenUP Accelerator?
Fill out the contact form and let us get in touch with you.